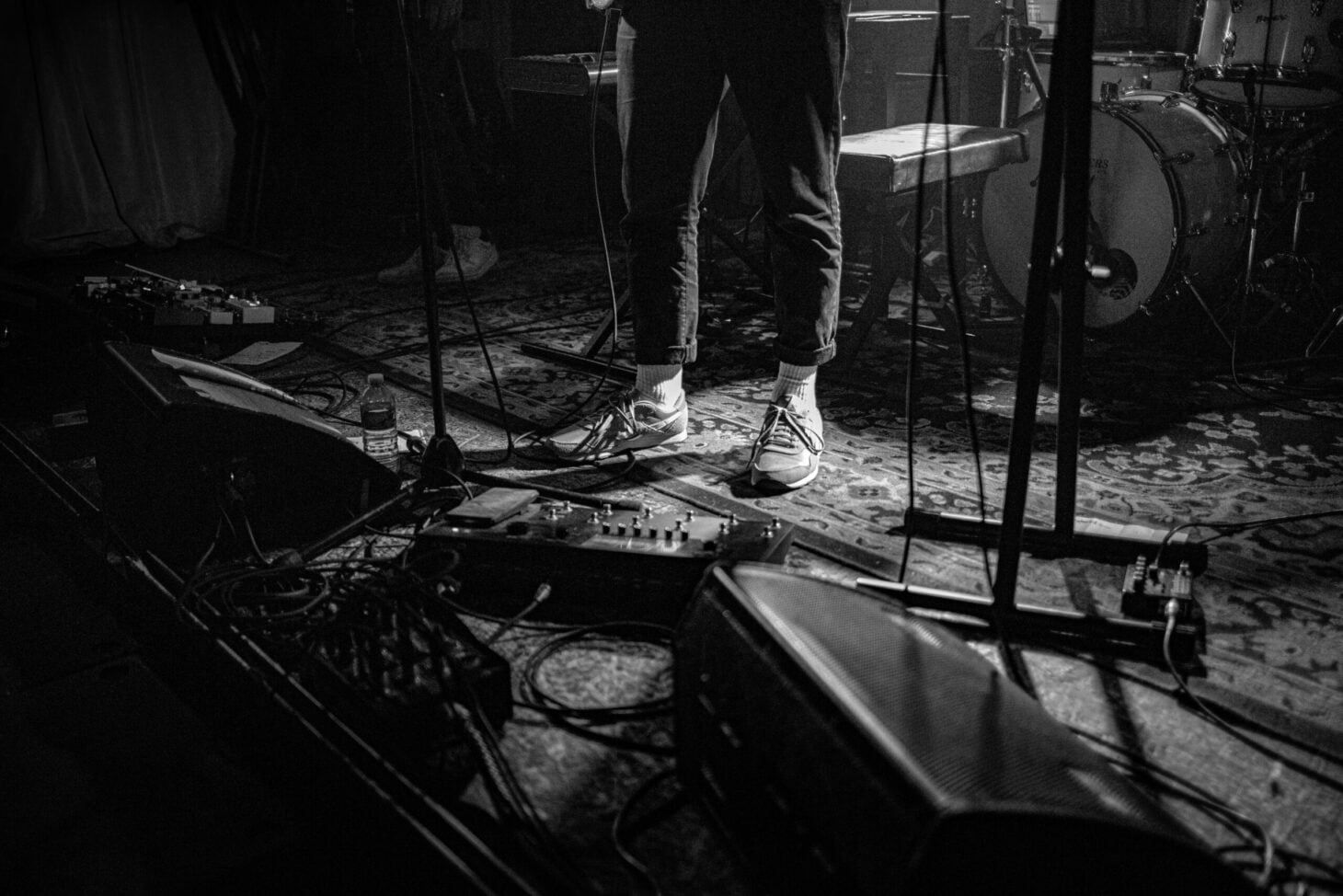 Get your live gigs funded by POP Office!
Got your live dates lined up for this year, but the cost of travel, equipment and lodging is a challenge? The POP Office funds you so that you have something left over from your fee at the end! The POP Office's LIVEfund supports musicians residing in the state of Bremen in their performances outside of their home turf. Ziel ist es, Nachwuchsmusiker:innen und Semiprofis (auch DJs!) Gigs in ganz Deutschland zu ermöglichen.
For a maximum funding of 1.000 € you can apply for partial funding per performance.
Download the application form and send it to us completely filled out until 21.05.2023, 23:59: live@popofficebremen.de. A jury of experts from the music scene will decide on the applications submitted. You will find out if your live performances will be promoted after the jury decision, latest on 31.05.2023.
Our jury for your music:
We are happy to have three people from the music scene as our jury. DJ and musician Felix Jaehn will be on board. His single releases and remixes (including "Ain't Nobody" feat. Jasmine Thompson) achieved worldwide success.
We also have festival organizer and booker Katrin Windheuser (13°Festival, li:tz festival) on our jury.
Further music expertise comes from music journalist Jolanta Stebel (Bremen NEXT, All Good and 365Female MCs, among others).
About Felix Jaehn:
Felix is a German DJ and music producer of deep house and pop music.
Whether in the studio or behind the decks, Felix Jaehn always strives to produce work that lives up to his perfectionist standards. His success and critical acclaim have earned him a number of prestigious institutional awards and accolades, including the title of "Best Dance Act" three times at Germany's prestigious 1Live Krone Radio Awards. In 2020, he became the youngest artist in history to receive two "Diamond Awards" in Germany. To date, Felix's albums have received over 200 gold and platinum awards from the U.S. to Australia and beyond, and have reached over 10 million streams worldwide.
About Katrin Windheuser:
Katrin organizes festivals, concerts and readings with a feminist slant. Together with Katharina Wisotzki, she is responsible for the 13°Festival, which will take place at the Schlachthof from June 22 to 25, 2023 and has been awarded the Bremen Women's Cultural Promotion Prize 2023. In 2022, she founded the "li:tz festival for literature in je:tzt," which will take place for the second time from August 25 to 27, 2023. Katrin Windheuser teaches clarinet and saxophone and plays in a band.
About Jolanta Stebel:
Jolanta is a music journalist and publishes her expertise and knowledge at Bremen NEXT, among others. She also writes for the online magazine "All Good" and blogs at "365Female MCs." Jolanta has already dealt with the mediation of audiovisual cultures in her studies of "Integrated Media". Since 2021 she is also a digital creator. Jolanta produces videos herself such as album reviews, cover art analysis and videos on other pop culture topics.
You need help with the application or have a question for us?
Don't hesitate to get in touch!